Volunteer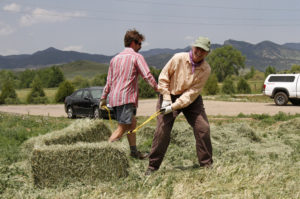 Our volunteers care for horses, maintain the ranch, help in the office, raise funds, and serve on our board of directors. If you like ranch work and caring for horses, we have a place for you. If you want to help with marketing, fund-raising, or general office work, we need you too!
We have Volunteer Days every Wednesday and Saturday from 9AM to 2PM.
In order to ensure the safety of both humans and horses, new volunteers must participate in an orientation session, where they will learn how we muck stalls, clean and fill water tanks, groom and care for horses, and do ranch maintenance. Volunteer orientation is held at 10 AM the first Wednesday and third Saturday of every month. If you visit before you've had a chance to attend orientation, we will provide a tour of the ranch on Wednesdays and Saturdays at 10:00AM!
Please complete our Liability Release Agreement and Safety Rules and Policies Form.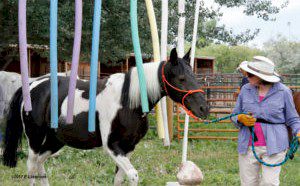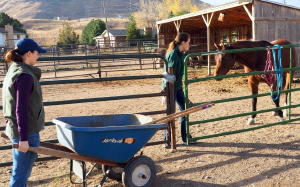 ---
Visit
If you would like to visit the ranch, please plan to come during a Volunteer Day (Wednesdays and Saturdays, 9AM to 2PM). Tours are given on Wednesdays and Saturdays at 10:00AM.
Work Groups
Local school groups, scout troops, and corporations often visit the ranch to help with special projects. We are very grateful for group visits and contributions! To make arrangements for your group visit call 303-216-0141.
Required Paperwork:

Please fill out the following two forms:
GROUP PROGRAM RELEASE and SAFETY RULES/POLICIES.