The Horse Protection League would not exist without its generous donors, so we extend our deepest thanks to the following financial supporters: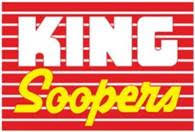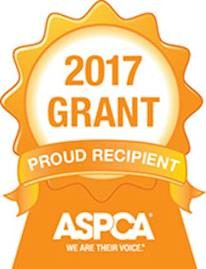 …and past supporters!

Lauretta Boyd Charitable Trust, Arvada, Colorado for hay and training.
Freda Hambrick Fund of El Pomar Foundation, Colorado Springs for general operating expenses.
Colorado Unwanted Horse Alliance (CUHA) for providing multiple grants to support veterinary care at the Horse Protection League.
Private Donors in 2017
In Memorium
Joyce Bagwell made a donation in honor of her late husband, James Bagwell.
Annie Oden made a donation in memory of two much loved horses, Gator and Miss Lucille (Lucy).
Trudy Younger and Jill Whidden made donations in memory of Lucy, a former HPL rescue, owned and loved by Annie Oden; and a beloved dog named Pie, faithful companion to Kim Gilbert.
Carol Molnia made a memorial donation in honor of Annie Oden's HPL rescue mare, Spirit.
Richard Rudy and Annie Oden made a donation in loving memory of Spirit, Josh, and a dog named Scratch.
A donation was received from John and Bev Rives in memory of a horse named Scholar.
Spirit's memory was honored with a donation from Trudy Younger and Doug and Jory Weber.
Richard Rudy and Annie Oden made a donation in loving memory of Chance (an HPL rescue) and Serena.
A horse at A Rising Star from John, Bev and Ginger (former HPL mare) Rives
Lucy (HPL mare adopted by Annie Oden) and Josh (draft horse owned by Mattie Vadas) from Carol Molnia
Colorado (a mare owned by Marcia Imse) from Nancy Taylor Mason
Gator and Lucy from Linda Pierrel
Nancy McCarthy from Esther Lidstrom
Flicka from Kimberley Collins
Jonathon Stride from Julie Marble-White
Esther Emerson from her daughters Star, Mary and Millie
His departed horses from Robert Kinne
In Honor Of…
Diane Holschbach made a donation in honor of her sisters, Barb and Linda Sullivan.
Dan & Robin Younger and Ted Younger, Jr. from Ted and Jan Younger
William and Jackie Sullivan from Cleo Sullivan
The Sullivan family from Barbara Sullivan
Megan Benjamin from the Benjamin family
Emie O'Neill from Jill and Charles Richardson
Kris Pratt from the Schiffbauer family
Lark Birdsong from the Ramroop Family
Lark Birdsong and Julie Brisson from Sarah, Reese and Skylar White
Past Donations
We don't forget a generous gesture! Our continuing thanks go to past donors.