As anyone who's ever maintained a horse knows…it costs a lot! Each of our horses get nutritious food, farrier work, dental work and medical care. And they get plenty of TLC from our volunteers.
Feed – $450/quarter or $1800/year
Vaccinations – $20/quarter or $80/year
De-worming – $20/year
Hoof Trimming – $35/quarter or $140/year
Dental Work – $160/year
HPL needs money to make this happen. Please consider sponsoring a horse!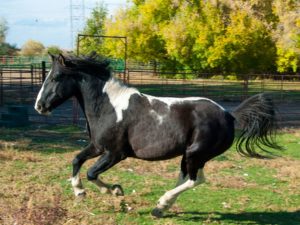 When you sponsor you receive:
Personalized letter from your sponsored horse
Picture of your sponsored horse
Personalized certificate signifying your sponsorship
Recognition in the HPL newsletter
Horse sponsorships are perfect gifts for your equine loving family and friends.
How Do I Sponsor?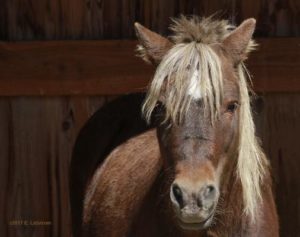 Choose the horse you'd like to sponsor and the level of sponsorship. Our companion animals are least likely to be adopted and, therefore, need your help the most.
Choose how you would like to sponsor:
Monthly Sponsorship – $20/month ongoing
Yearly Sponsorship – $500/year ongoing
ONLINE SPONSORSHIP:
MAIL-IN SPONSORSHIP:
Send your check payable to HPL to:
The Horse Protection League
P.O. Box 741089
Arvada, CO 80006
Include the sponsor's name and address so we can send the sponsor packet.
Please include the name of the horse you are sponsoring or let us choose one for you.
For questions, email info@thehorseprotectionleague.org or call 303-216-0141.