Cindy Melvin – Vice President
Cindy is a retired HR director with University of Colorado Denver Anschutz Medical Campus. She has been a member of HPL since 2013 and a member of the board since 2015. She started as a Wednesday volunteer and member of the adoption committee. She is also the proud owner of her horse, Tucker, a Tennessee Walker.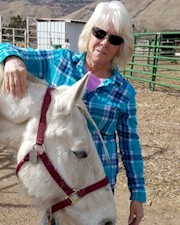 Carol Molnia – Asst. Secretary
Carol has been crazy about horses since she was born. She was an Adult Wrangler at Westernaires for 10 years. She joined HPL in 2004 and has been on the Board of Directors for over four years. She feeds our horses twice weekly and has written 15 successful grants for HPL. In real life, Carol is a retired geologist and a sewing enthusiast.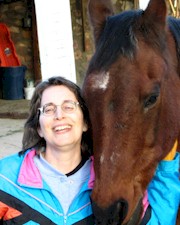 Dave DeCecco – Director
Dave joined the board of directors in 2015. With a background in non-profit management, he enjoys working with the board and volunteers to help care for the equines at HPL. He lives in Golden with his wife, Sarah and son, Bennett

Carol Miyagishima – Director
Carol Miyagishima's history with HPL goes back to 2006 and served at various times as a feeder and helping to muck stalls. Currently Carol volunteers with HPL as a member of the board, horse care team and as an equine massage therapist. She is inspired by the love the volunteers shower on the horses and the purpose and grit they display each and every day to maintain the ranch as a safe haven for our beautiful equine friends.

Mike Reeder – Director
Mike joined the board in 2016. He is a 20 year resident of Golden. Professionally, he is a sales estimator with Western Roofing. He is excited to share his love of horses with the volunteers of HPL.

Richard Rudy – Treasurer

Richard has been a volunteer with HPL since 2006. He has served
on the Board of Directors for the past four years, serving as
Treasurer for the last two years and as the Ranch Project
Coordinator for the past four years. He is always ready to help in
whatever way he can to "tackle" the ongoing construction,
mechanical and electrical projects at the Ranch. He likes a good
challenge, is a great problem solver and takes pride in his work. Richard is currently employed by the City of Lakewood as a Radio Communication Systems Engineer.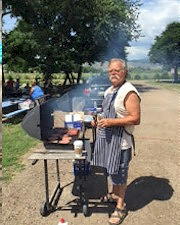 Pam Brier – Secretary

Bill Polzin

Bill Polzin is originally from upstate New York, born in 1964 in Spencer Port, just east of Buffalo. His mother and father relocated to Colorado when he was 2 years old. His equine experience started at the age of 10 when he joined Westernaires. After Westernaires and after his service in the United States Navy, he began working two teams of drafts in wagon and competition pulling, as well as various saddle horse disciplines. He and his wife Jami began adopting horses in 2012. The first horse they adopted, Isis, whiich many of your know, came from the Horse Protection League. Now, 4 years later, they are the proud owners of 6 rescur horses. They are dedicated to the rescue industry, the equine world, and much of what it pertains to.

Between his draft horse days and rescue, Bill's interest shifted to natural hoof care. He and Jami have taken on horses from lame to perfect without caution or worry and they have given them a forever home. They have also rescued horses on their own, rehabilitated them and adopted back out, trying to do their part.

"I am now working hand-in-hand with HPL due to the recommendation of Dr. Gary Pallaoro and Margaret Blaha, as one of their farriers. Now, after 42 years of equine experience, I'm excited for the opportunity to becoe a member of the Board of the Horse Protection League."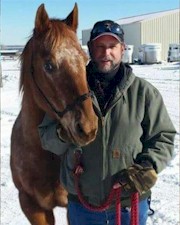 Larry Lami – Director

Janet Anderson – Director
Chief Photographer
Esther Lidstrom