---
HPL Would Like To Thank . . .

The King Soopers Neighborhood Reward Program for general operating expenses.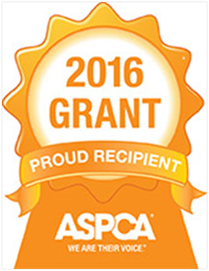 THE HORSE PROTECTION LEAGUE "GENERAL OPERATING SUPPORT IN CELEBRATION OF HELP A HORSE DAY" IS MADE POSSIBLE THROUGH A GENEROUS GRANT FROM THE ASPCA®.
---
HPL is grateful to these organizations for grants or contributions and support:

Lauretta Boyd Charitable Trust, Arvada, Colorado for hay and training.
Freda Hambrick Fund of El Pomar Foundation, Colorado Springs for general operating expenses.
Veterinary care at the Horse Protection League is supported in part by multiple grants received from the Colorado Unwanted Horse Alliance (CUHA).

---