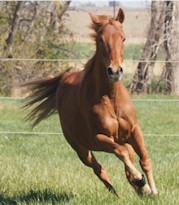 The Horse Protection League (HPL) is a 501(c)(3) non profit organization dedicated to rescuing, rehabilitating, and rehoming equines. Our goal is to find "forever" homes for all of our horses. HPL was established in 1994, and we are lucky enough to be located at the beautiful and historic Churches Ranch in Arvada, Colorado.
Horses come to HPL for many reasons. They may be surrendered by their owner, seized by the court, donated by humane societies, or abandoned. Most horses that come to HPL find permanent homes with new families.

HPL depends on volunteers to care for the horses and run the ranch. We are engaged in the Colorado horse community. We welcome helpers of all ages (though children under the age of 18 must be accompanied by a parent or guardian). We are a member of the Colorado Unwanted Horse Alliance.
---
Here's the latest from Facebook!
To see earlier posts from our Facebook page, click here.