Spring 2017 Tack Sale!
Don't miss our annual Tack Sale on Friday, March 31 and Saturday, April 1. Big bargains on slightly used horse tack and other horse related items!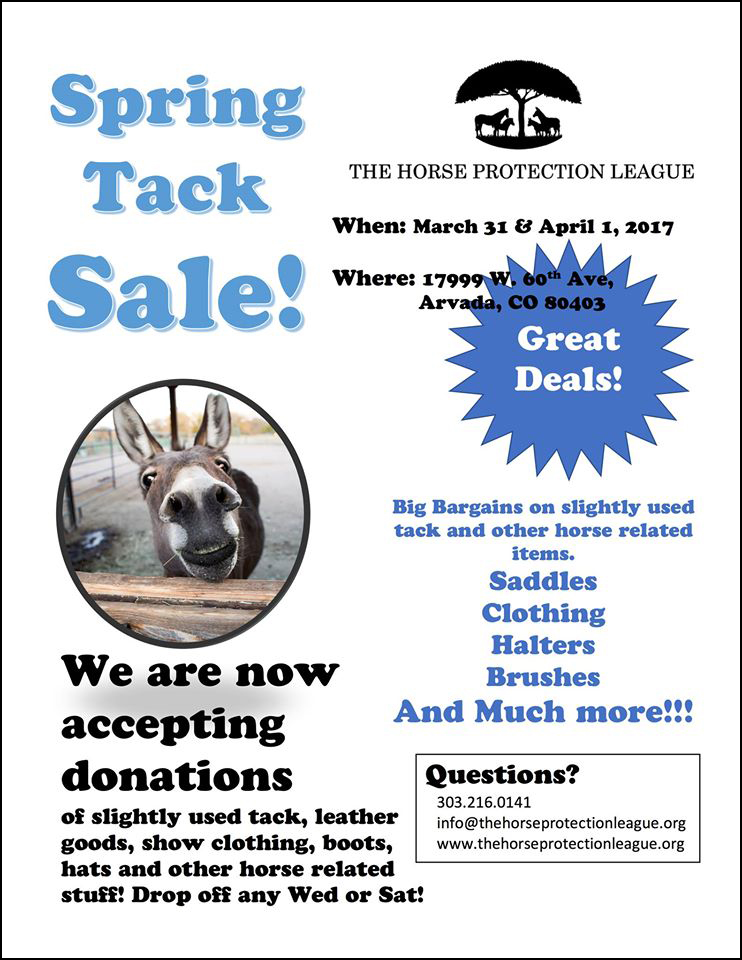 ---
Winter 2016-17 Newsletter!
Jump to our Newsletter page for all the latest news.
---
Announcing HPL's Board of Directors for 2017
According to the vote of the HPL membership and the election of officers by the Board, the 2017 HPL Board is as follows:
Tammy Donaldson, President
Cindy Melvin, Vice President
Richard Rudy, Treasurer
Chris Kirby, Secretary
Carol Molnia, Asst. Secretary
Melloney Millward, Director and Volunteer Coordinator
Dave DeCecco, Director
Larry Lami, Director
Janet Anderson, Director
Pam Brier, Director
Carol Miyagishima, Director
Bill Polzin, Director
Mike Reeder, Director
We had an unprecedented number of nominees to fill seven available board positions. Regretfully, we were not able to accept all nominations for positions on the Board of Directors.
The seven nominees with the highest number of votes were elected to the Board. For those nominees not elected, please know that we value your volunteerism and we hope that you will continue to further HPL in one of the many areas of need.
I thank our members for their willingness to serve HPL, and I look forward to a wonderful new year!
Tammy M. Donaldson, PhD, CAAB
HPL Board President
tammymdonaldson.hpl@gmail.com
---

HPL Wins $5,000 in the ASPCA Help A Horse Day Contest!
I am happy to announce that The Horse Protection League is a winner in the ASPCA Help A Horse Day Contest! There were 107 contest entries and only 11 awards. HPL has received an award of $5,000. This is quite remarkable considering it is the first time that HPL has entered the contest and also considering the large number of entries.
Below is the national press release from ASPCA which announces the contest winners: It is titled: ASPCA Awards $100,000 to 'Help a Horse Day' Contest Winners. Eleven equine rescues receive grants in recognition of their efforts to protect horses.
PRESS RELEASE LINK
Our entire HPL community made this win possible, and I am so grateful for their enthusiasm and participation.
With regards,
Carol Molnia
Director
HPL Board
---
The Horse Protection League is famous!
The City of Arvada has featured the Horse Protection League in a 6-minute video on YouTube and KATV8 (Arvada's TV station). Our horses and our volunteers – Annie Oden, Carol Molnia and Kris Mitchell – did a wonderful job of representing our organization and educating the public about all that HPL does for our horses and our community.
Watch this beautiful video by clicking on the TV icon below:
Please join me in congratulating all of those involved:
Annie Oden, HPL Volunteer Coordinator and Past President
Carol Molnia, HPL Board Director
Kris Mitchell, HPL Volunteer
Thank you to the City of Arvada:
Mike Lee, Manager of Park and Urban Design, who suggested HPL for a video segment
Sherry Nalbach, Television Services Supervisor, Arvada Media Services
Tomás Martinez, Videographer, Arvada Media Services
Debra Lindgren, Producer, Arvada Media Services
Submitted by Carol Molnia, HPL Board Director
---
We're Always Looking for Volunteers!
If you are interested in working with horses please consider volunteering at HPL.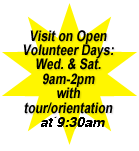 It's a lot of fun and a great way to help the horses.
---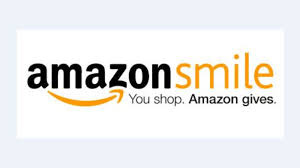 HPL and AmazonSmile are teaming up to help our horses!
Now when you shop on Amazon you can help HPL by using AmazonSmile so we can get a donation of 0.5% of the price of eligible purchases.
What is AmazonSmile?
AmazonSmile is a website operated by Amazon that lets customers enjoy the same wide selection of products, low prices, and convenient shopping features as on Amazon.com. The difference is that when customers shop on AmazonSmile, the AmazonSmile Foundation will donate 0.5% of the price of eligible purchases to the charitable organizations selected by customers.
How does AmazonSmile work?
When first visiting AmazonSmile, customers are prompted to select a charitable organization from almost one million eligible organizations. In order to browse or shop at AmazonSmile, customers must first select a charitable organization. For eligible purchases at AmazonSmile, the AmazonSmile Foundation will donate 0.5% of the purchase price to the customer's selected charitable organization.
Learn more about Amazon Smiles.
---